About Our Brookline Bed and Breakfast Inn
GENERAL INFORMATION
All of our rooms have cable television, WiFi, a mini-fridge, and central heat and air conditioning. Linens and daily housekeeping are provided. You're welcome to use the shared laundry facilities, as well as our guest computer and printer.
BREAKFAST
Our breakfast includes Kupel's fresh bagels, yogurt, fruit, coffee cake, and cereal. Throughout the day feel free to help yourself to coffee and tea, and snack on cookies from our local bakery.
All food served is kosher.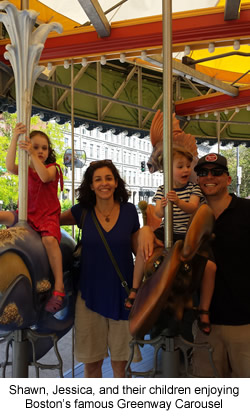 INNKEEPERS
The Coolidge Corner Guest House was founded in 1995 by Cheryl and Hyman Deletetsky, who carefully preserved this 100-year-old historic home and searched for the antique furniture and Victorian decorations that give each room its unique appeal.
Now in its second generation of family ownership, the Coolidge Corner Guest House (an affordable hotel near Boston) is currently owned and operated by Cheryl's son, Shawn, and his wife Jessica.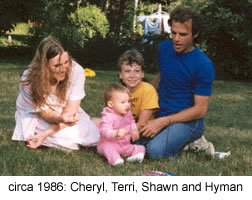 Shawn and Jessica are Brookline natives and happy to offer tips on sightseeing, shopping, and dining around Boston and in the Coolidge Corner area — not to mention family-friendly activities for out-of-town visitors!
If you have questions about our inn, our rooms, our location, or the city of Boston, please send us an email. We're happy to help!
* We were recently featured in an article: "Coolidge Corner Guest House: A Great Home Base in Boston".
"I appreciated the "serve yourself" aspect of my stay. There were cookies, coffee cake, fruit, and coffee available in the kitchen 24/7. I stayed only one evening and breakfast was promptly made available, very convenient. It was a beautiful morning to enjoy breakfast on the shaded back patio area. On the back patio, tables and chairs were configured such that you had an opportunity to eat individually, with your co-guests or small group." – Reston, Virginia
» Read more reviews.