The shops, schools, and green spaces in Brookline, Mass., have long made it one of the most desirable places to live in Greater Boston, and cheaper-than-downtown hotel prices (for example, ours at The Coolidge Corner Guest House) make it a popular home base for tourists and visitors. If you find yourself in our neighborhood during your visit to the city, don't hustle downtown or across the river just yet — these are eight Brookline sights to put on your itinerary for a memorable trip.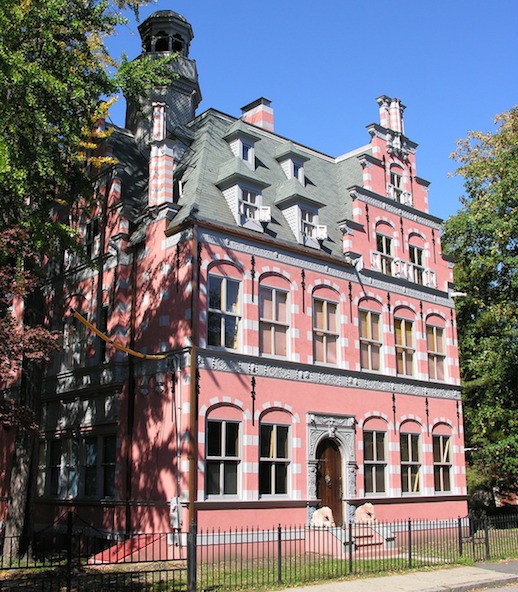 The World's Fair Dutch Cocoa House
The Dutch House (above), at 20 Netherlands Road, was built for the 1893 World's Fair in Chicago, by the Van Houten Cocoa Company. Modeled after the sixteenth-century Franeker City Hall in the Netherlands, it was purchased by a town resident after the exhibition and shipped to Brookline. It was added to the National Register of Historic Places in 1985 and has been under private restoration since 2011. Visit sculptor Beckie Kravetz's website before you visit to learn about the architectural elements she added to the exterior.
The John F. Kennedy Birthplace
The master bedroom of the blue house with black shutters at 83 Beals Street was actually the birthplace of three Kennedy children: John Fitzgerald Kennedy, the 35th president of the United States, and his sisters Kathleen and Rosemary. The family donated it to the National Park Service in 1967 and tours are available daily in the summer, and Wednesdays through Sunday in September and October. From November through May, advance appointments are required.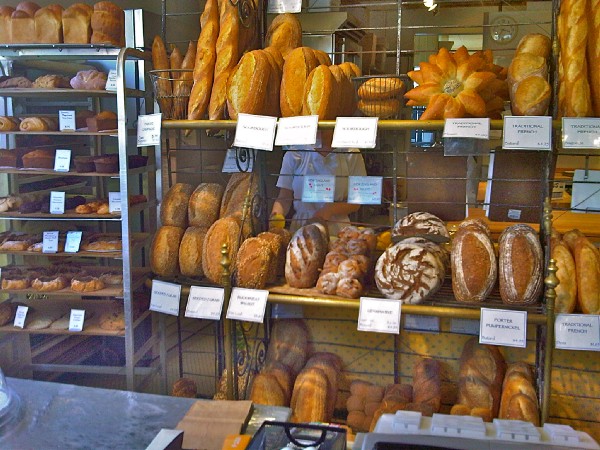 Voted one of America's best bread bakeries by Food & Wine and Bon Appetit magazines, and the best in Massachusetts by Yelp, Clear Flour (178 Thorndike Street) opens at 8 a.m. on weekdays and 9 on weekends, and churns out baguettes, sticky buns, rustic loaves, and flaky croissants. Get there early before they run out!
The agricultural revolution is underway in Coolidge Corner. Since 2011, Green Line Growers has run a hydroponic farm out of shipping containers located in a nearby garage. Hydroponic farms allow year-round growing in any climate, maximizing space and resources for a consistent harvest. Visit Green Line Growers (14 Pleasant Street) on Mondays at 3:30 pm and Tuesdays at 6 pm to tour the farm, and then sample some of the best local wares at their neighboring store, Brookline Grown.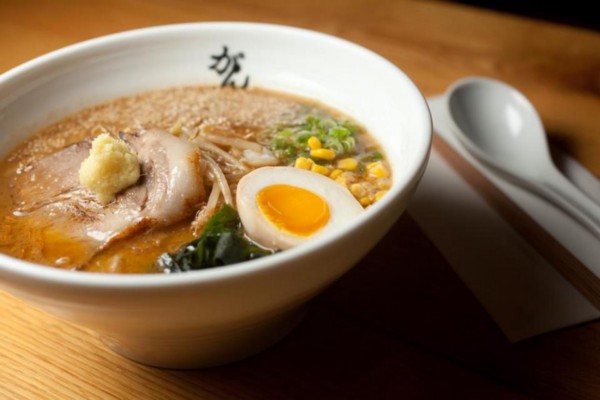 Hidden inside the Coolidge Corner Arcade Building (318 Harvard Street) is the most authentic Sapporo-style ramen you'll find on the East Coast. Ganko Ittetsu opened in 2015 and has had customers lining up the for the 17 seats inside ever since. The menu is simple, with only a few options, but the shop makes up in flavor what it lacks in variety. Reservations are not accepted, so go early or prepare to wait!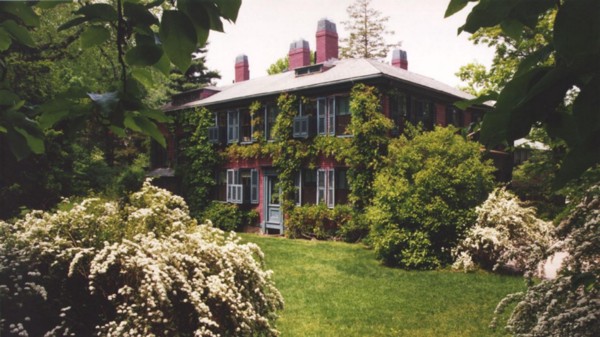 Frederick Law Olmstead National Historic Site
Olmstead, the founder of American landscape architecture and the designer of Central Park, Golden Gate Park, and Boston's famed Emerald Necklace chain of parks, ran his offices, Fairsted, out of his Brookline home at 99 Warren Street. The house and surrounding grounds are now a national park, where you can view some of Olmstead's original plans for parks around the country.
Stops on the Underground Railroad
Two Brookline homes — 9 Toxteth Street and 182 Walnut Street — were stations on the Underground Railroad, used to house enslaved people seeking freedom in the years before the Civil War. Two among them were Henry "Box" Brown, who mailed himself north in a shipping box, and Ellen Craft, who won her freedom, along with her husband's, by disguising herself as a white man. The homes are privately owned, and can be viewed from the street along with plaques designating their role in history.
"Art Too Bad To Be Ignored," as this gallery promises, is on display in the offices of Brookline Interactive Group at 44 Tappan Street. One of three MOBA galleries statewide, this location displays about 40 pieces from the collection, and sells official MOBA merchandise. You can preview the collection online before you go to decide which canvas speaks to you: "No Visible Means of Support," in which "pink carnations defy gravity," or "Sunday On the Pot with George"?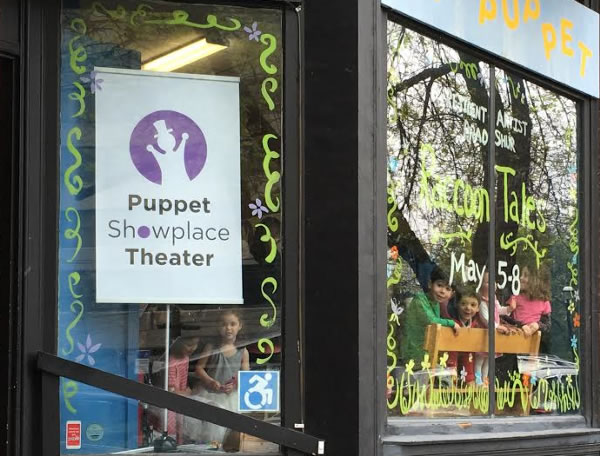 For more than 40 years, Brookline's Puppet Showplace Theatre (32 Station Street) has been a performance and training space for puppeteers from around the world. There's a regular slate of children's shows, but don't miss the mature-audiences-only Puppets at Night and bimonthly Puppet Slam.
Looking for central, affordable lodging in Greater Boston! Try my inn, The Coolidge Corner Guest House: A Brookline Bed and Breakfast.